Amarco Grid
Drill down datagrid for financial asset management applications
Using the Amarco architecture concepts and leveraging our financial asset management activity, we designed a dedicated datagrid that displays hierarchical information targeted at this industry. We checked various other possibilities, but the required effort to move from simplistic demo applications to real time usage decided us to develop a customized solution.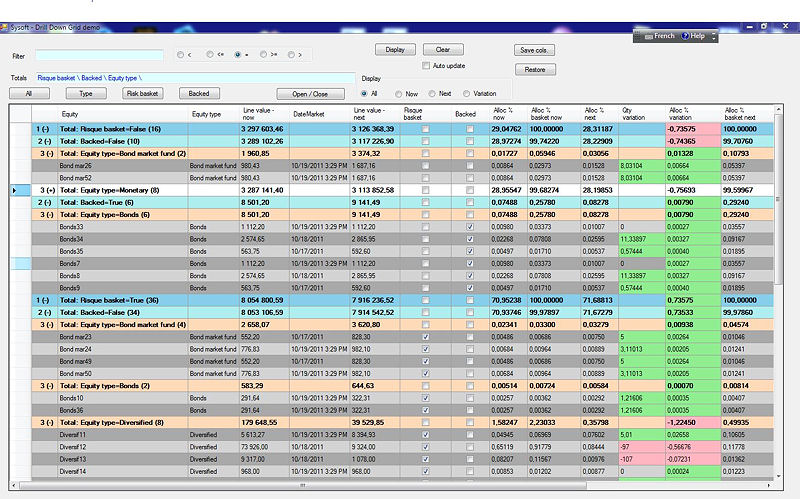 Main features of Amarco Grid are :
Drag/ drop filtering

Drag/ drop hierarchical display with automatic totals

One button additional filtering

One button hierarchical display along preferred organization criteria

Move columns and save the new position
Amarco grid may be quickly integrated in your application so you, fund managers, ... can start using top of the line professional data presentation.
The first version is supported in Windows Forms. WPF ands Silverlight versions coming soon.